Custom Bikini Set- Triangle Brazilian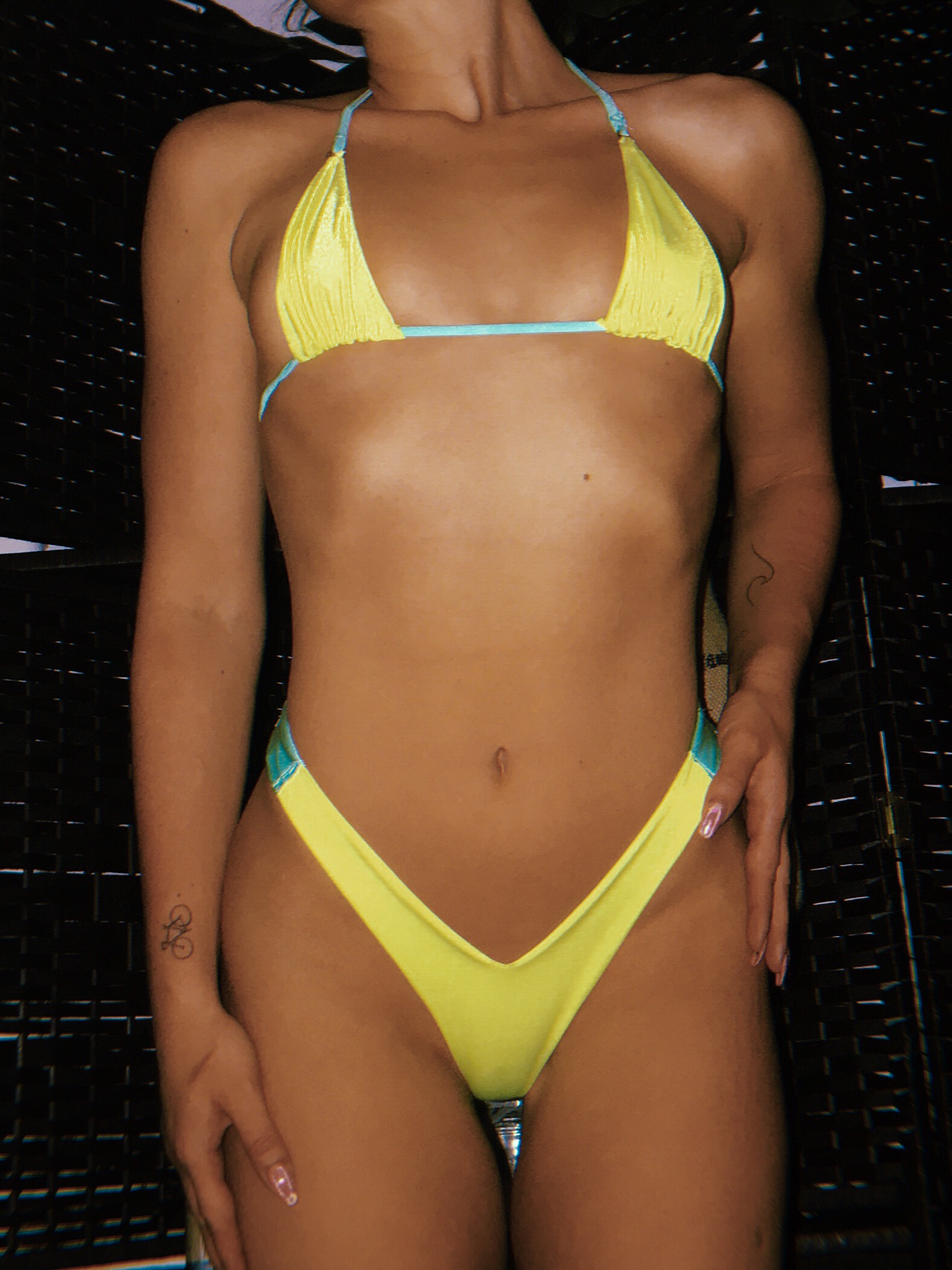 Custom Bikini Set- Triangle Brazilian
Custom sexy Brazilian bikini hand-made in our signature stretchy, soft, breathable fabrics - circle hook detailing & slideable triangles.
Solid Colors are sewn with matching strings & seamless.

Adding a contrast border will include contrast color strings, and contrast color trimming along the edges (EX: adding turquoise trim around triangles/bottom edges to sample images)
Base price of $75. Add-ons change price. Custom order form with specifics (color/size/etc) will show up when press you add to cart.
Cut & sewn by Ally in Los Angeles.